The SUB ASSEMBLY is made up of an Acetal Adaptor (1), a Jooste Non-Return (one-way) Valve (2) and a S/Steel Nipple (3).
The Adaptor is installed into the cylinder, below the foot valve (DO NOT REMOVE THE FOOT VALVE).
The submersible pump is attached to the bottom stainless steel nipple.
While the cylinder is in motion, the water is drawn through the one-way non-return valve.
When the submersible is pumping the one-way non-return valve closes and the water is pumped through the cylinder valves.
Acetal Adaptors (available from AF50AA to AF130AA)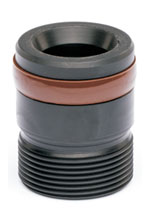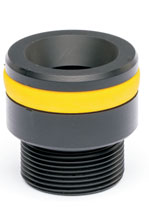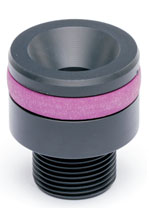 Non-Return Valve for Sub
SUB 40* – RED Valve is used in the AS50SUB & AS60SUB
SUB 50* – YELLOW Valve is used in the AS70SUB & AS80SUB
SUB 65* – GREEN Valve is used in the AS100SUB & AS130SUB
Different Size of Sub Assemblies